Signature Member Showcase 2018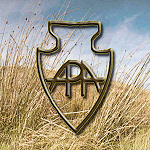 Our 2018 Signature Show is hosted by Preserving Arts in the Osage at the Ole' #1 Firehouse Art Center in Pawhuska, Oklahoma, March 24-April 28, 2018.
The public is invited to come visit this celebration of "Art of the Plains" featuring realistic and representational artworks in traditional media that depict the American Great Plains region including its landscape, wildlife, people, and way of life in historical or modern times.
We hope you enjoy the below preview of artworks in the show by our nationally recognized, award-winning artists who hail from across the U.S.A.
Congratulations to this years award winners, Jammey Huggins, Glen Edwards and Eileen Nistler!