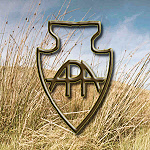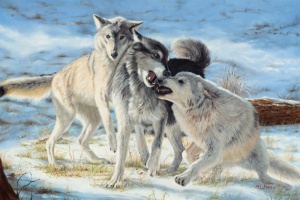 2019 APA 34th ANNUAL JURIED EXHIBIT & SALE REPORT
The APA is very pleased to have had a really good show at a great place—The Pearce Museum at Navarro College in Corsicana, TX, October 10, 2019-January 4, 2020. We have received very enthusiastic and positive reviews from many sources about the show as well as the Pearce Museum and the great people who work there. It was wonderful working with such a fine group of people and an outstanding museum. A big thank you goes out to them all!
The winner of the Plainsman (People's Choice) Award was "Greetings", an oil painting of three wolves painted by Mary Lou Pape of Monument, CO. Congratulations, Ms. Pape!