American Plains Artists 2018 Art Shows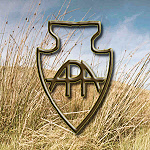 Many of our members and others are anxious to hear about the American Plains Artists 2018 Art Shows which will include both a Signature Member Show and our Annual Art of the Plains Exhibit.
Here's the latest info, so mark your calendars for these great events!
AMERICAN PLAINS ARTISTS SIGNATURE SHOW
TO BE IN PAWHUSKA, OKLAHOMA
The American Plains Artists (APA) Signature Member Show will be hosted by Preserving Arts in the Osage at the Ole' #1 Firehouse Art Center in Pawhuska, Oklahoma, March 23-April 28, 2018, and will open with a "By Invitation Only" Meet & Greet and Opening Reception on Friday, March 23rd, from 6-8 PM. To make reservations for this exciting evening of art and surprises email Bruce at
The public is invited to attend this celebration of "Art of the Plains" featuring realistic and representational artworks in traditional media that depict the American Great Plains region–its landscape, wildlife, people, and way of life in historical or modern times. Artworks in the show will be rendered by nationally recognized, award-winning artists who hail from across the U.S.A. The approximately fifty-five artworks exhibited and for sale at this event will be created by the APA Signature members who earned the right to Signature status and were elected to that status due in part to the continual high quality of their artwork.
The show is open to the public March 24-April 28, 2018. See you in Pawhuska—The Arts Destination on the Southern Plains!
AMERICAN PLAINS ARTISTS 33rd ANNUAL JURIED EXHIBIT & SALE
TO BE IN SAN ANGELO, TEXAS
The American Plains Artists (APA) 33rd Annual Juried Exhibit & Sale will be at the Quartermaster Building at Fort Concho in San Angelo, TX, June 28-August 5, 2018, with the Opening Reception on Thursday, June 28th, 5:30-7:30 PM. The public is invited to attend this celebration of "Art of the Plains" featuring approximately 115 two- and three-dimensional realistic and representational artworks in traditional media that depict the American Great Plains region–its landscape, wildlife, people, and way of life in historical or modern times. Artworks in the show will be rendered by nationally recognized award-winning artists from across the U.S.A. and sometimes from foreign countries. For more information about the APA and the Fort Concho National Historic Landmark please go to
and